If you would like be seen here contact mail@shebcofair.com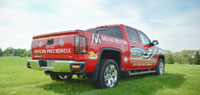 Kids Win A Bike! Weekly drawing for a kids bike Donated By Kim's 5 Corners Tap N3701 County Road I Sheboygan Falls, WI 53085 (920) 467-8375
Would you like to be a Trophy Sponsor contact
BWeinaug@ShebCoFair.com

Your GOPRO Camera Shot could Be Included! more....
WATCH PDTR VIDEO ONLINE... SATURDAY'S RACES AVAILABLE THE FOLLOWING MONDAY LINK TO VIDEO http://plymouthtv.org/pdtr
PDTR Weekly Race DVD's For Sale Contact Dave Lazansky 920-921-4493

A mistake was made by PDTR. the points and pay awarded last week was wrong. It has been corrected. Each driver signed in will receive 30 points and $220.
2018 PDTR LATE MODEL POINT FUND
Presented by Pro Power Racing Engines
For eligibility click here.
Schlafer, Schmidt, Erickson, Schroeder, Larsen net victories in 2018 PDTR season opener. More...
2018 PDTR "Rewards Cards" are now available to purchase - $20 ea.
Contact the fair office or order at the Pit Shack.
PDTR pays tribute to Russ Scheffler with special race
Friday June 15, racing starting at 7:00 P.M.
Four PDTR divisions will be racing.No Micro Sprints
No racing Saturday, June 16
PDTR welcomes WISCONSIN REFRIGERATION as the named sponsor for theWOO Late Model race July 30, 2018

INSIDE PDTR
2018 MEMOS
MEMO 4/22/2018 PDTR welcomes Gasroots Project as the new sponsor of the Late Model division for the 2018 season.
MEMO 3/10/2018 PDTR welcomes Richards' Supper Club & Motel of Dunbar (Randy & Lynne Sippel) as the 360 Sprint Series sponsor for 2018.
MEMO 2/23/2018 PDTR Welcomes Kristine Hartmann - Pleasant View Realty as the sponsor of the Micro Sprints for the 2018 season.
MEMO 2/8/2018 PDTR welcomes Klips & Tips of Plymouth as the Grand National sponsor for 2018

PDTR welcomes back Cellcom as the B Mod sponsor for 2018
2017 MEMOS
MEMO 5/04/2017 PDTR Welcomes Hard Charger Sponsors more...
MEMO 2/08/2017 PDTR welcomes Horns RV as the Winners Circle sponsor for 2017
MEMO 2/08/2017 PDTR thanks Johnsonville Sausage for returning as the Sprint series sponsor.
MEMO 2/08/2017 PDTR thanks Cellcom for returning as sponsor for the B Mod series.
2016 MEMOS
MEMO 7/29/2016 PDTR welcomes
K & K Material Handling Inc as a new sponsor for the Grand National Division
MEMO 4/27/2016 GET YOUR PDTR FAN GEAR
MEMO 2/22/16 PDTR thanks Aldag Honold for returning as the 360 Sprint series sponsor.
MEMO 1/27/2016 PDTR welcomes Cellcom as a new sponsor for the new B Mod series.
2015 MEMOS
MEMO 4/1/2015 All of the dollars received from the series sponsors will be divided between all of the drivers who compete in at least 75 percent of the shows.


Follow us on FaceBook

Administrator of
Plymouth Dirt Track Racing
FaceBook Page